Estate Planning
Estate Planning is a complex area of the law which encompasses many concepts and concerns. Qualification for government based programs, applicable gift tax rules and exclusions, living wills (a.k.a. healthcare directives), durable powers of attorney for healthcare and finances, wills and trusts are some examples of the more typical estate planning concerns.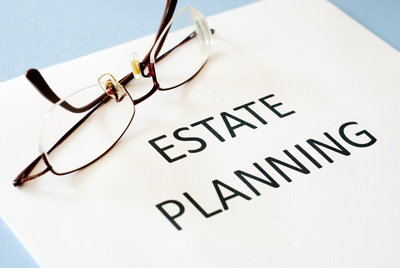 Estate Planning is for individuals of all types. Married, divorced, single, individuals with or without children can all find comfort with a customized estate plan that is customized for their specific situation.
Guardianship and conservatorship are not only limited to minors. This is also a quite common process for individuals with elderly parents or individuals with disabled siblings. Who to name as a guardian or conservator for your minor child or disabled adult is a very important decision and should be weighed appropriately. Parents who have children who are minors or are disabled can also find comfort in the estate planning process by selecting a guardian for their children. A guardian is a person who is going to care for their children, take care of their medical and education needs, etc. should the parents ever become incapacitated, or worse. Likewise, at the estate planning level, parents also should choose a conservator for the finances and property of their minor children.
The number one reason people visit an estate planning attorney is to avoid the dreaded word "probate". A qualified estate planning attorney will sift through all of your assets and determine how to most effectively title your assets to ensure that they avoid probate and pass to your heirs with the most ease.
Reasons to Update Your Estate Plans
Even if you have an estate plan already in place, it is good practice to review your estate plan every 3-5 years to make sure that the individuals you have named in your estate plan are still the individuals you wish to inherit your property. It is always a good idea to update your estate plan if you have recently inherited a large sum of money, recently married or divorced or recently had a family member pass (such as a mother/father/child) or added to your family (such as a child/grandchild). Another reason to update your estate plan is if you have recently moved from another state and now currently reside in Missouri. The laws of Missouri could be quite different from the state where you no longer reside.