Elder Law
As a general rule of thumb, many long term care costs are not covered by Medicare or many private health insurance companies. Often individuals pay for these costs by private pay, long term care insurance or reliance on help from certain governmental programs. However, certain estate planning techniques may have an effect on an individual's ability to qualify for these governmental programs.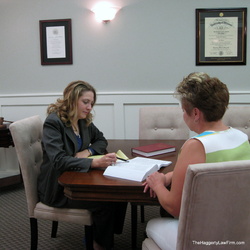 If an individual is interested in qualifying for either Medicaid (MO HealthNet) or SSI (Supplemental Security Income) then it is extremely important that they speak to a qualified attorney to ensure that the estate plan that they choose does not affect their governmental benefits. The current look back period for MO HealthNet benefits is five years from the date of application.
An elder law attorney cannot only assist you with asset protection. An elder law attorney also assists individuals with ensuring that their final wishes are put to paper and that their property passes to those individuals that they name in their corresponding estate planning documents.
Elder law attorneys also assist family members during periods of incapacitation or disability. Depending on how one's estate plan is set up a guardianship or conservatorship may be avoided if the proper documents are put in place early. If not, an elder law attorney can assist clients with guardianship and conservatorship for elderly clients.